Despite my yoga-and-yogurt appearance, I've mountaineered, dog sledded, hot air ballooned, snow shoed, snow boarded, fly-fished, kayaked, rafted, barged, canoed, surfed, swum with dolphins and ridden horses, mules and camels. I have an advanced open-water diver certification and double-jointed elbows that unnerve my rock climbing partners. I also worked a hiking guide, before being sidetracked into journalism by the University of Washington Daily, which I edited in 1996.
My first scuba article won a Lowell Thomas bronze in 2007 for adventure writing.
Calm as a Hurricane's Eye
Winner of the Lowell Thomas bronze, 2007, adventure writing
Road and Travel: Everything in Honduras is slow, slow as I've never experienced. Heat leaches muscle fiber, skeletal strength and all ambition. Coral sand grits under my bare feet, after the espadrilles unlace. Even the lightning pulses long and lazy on the ocean's horizon.Tropical diving downshifts yet another gear, if such a thing is possible.
Eyeball to eyeball with Canada's migrating salmon
BBC Travel: My brain froze as I submerged into the cold water of British Columbia's Shuswap Lake. But the discomfort paled as I watched sockeye salmon – hundreds of cherry-tinted fish with moss-green heads – turn overhead like a kaleidoscope. At the end of an epic 4,000km journey, they were waiting to swim the final leg upstream to spawn and die.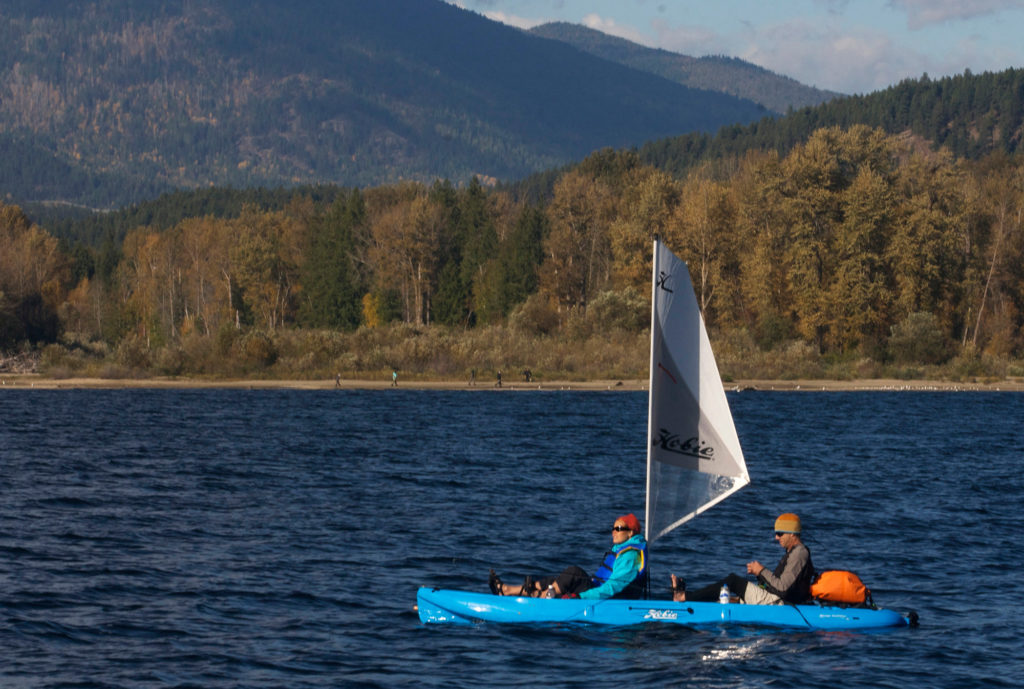 Surfing the Wild Pacific Rim
Seattle Post-Intelligencer: Tofino – halfway up Vancouver Island's west coast –  is one of the world's premier cold-water surf sites. Squeezed into wetsuits, hoods and booties, the locals ride year-round. Even during a winter storm surge.
Wild and wicket: extreme croquet
Seattle Post-Intelligencer: Players take a genteel picnic pastime into all-terrain overdrive, hacking across rotten logs and mole holes.
Zombie Mall: Test Run for a Night of Living Dead
Yahoo: A growl. A rustle. The corpse twitches — and the race for survival is on! The town of Reading in England offers visitors practice for the undead apocalypse, just 30 minutes away from London's Paddington Station by train.
Bigtime American Wrestling
Oxford Mail: American-style wrestling is inflaming British audiences. Amanda Castleman witnesses the sequins, snarls and obscenities as the big men "have a go."
A Look Under the Hood
Cold-water divers explore Puget Sound's jade underbelly
Seattle Post-Intelligencer: I grew up on the coast of Puget Sound, galloping along drift logs and squelching across mud flats. Yet the inland ocean remained a cipher: a reflecting pond for the snow-shadowed mountains. Now I've plunged through the looking glass.
5 Ways To Be Frigid In Alaska
Travelgirl, photos and text: Like many cheechakos (newbies to the north), I'd had a sort of Glacial Age impression of cold weather in the Land of the Midnight Sun. Come fall, the freeze descends, trapping musky hermits in a sheet of ice, right? Then the survivors huddle up with homebrew and sled dogs, gazing at Russia's balmier shores like eagle-eyed Sarah Palin. I did not expect to swim. Outside. In September. Paddling the Inside Passage.
Hardy Divers Sculpt a Silent World at Edmonds Underwater Park
Seattle Post-Intelligencer: A man wades into the ocean with a wheelbarrow full of concrete blocks … sounds like a joke setup, right? Except no funny stuff's going down in Edmonds, just the work crew at the city's underwater park.
Lair of the Bear: A hiker's experience in the Pasayten
Northwest Travel cover story: We gave no voice to the frustration. Yes, the man had lied about his health, hiding those telltale white pills. And we'd made a grave navigational error. But shouting accusations would not get us out of the wilderness.
Messing Around in Boats
Road and Travel: A British narrowboat excursion certainly ranks among a few of the world's favorite things, along with raindrops on roses and whiskers on kittens, bright copper kettles and warm woolen mittens.
Mushing in the Rocking Mountains
Road and Travel: Tongue flapping, the spotted mongrel churned the chest-deep snow. He lunged, twisting on the tugline: just one bell on the tangled wind chime of baying hounds. Then – hike! – the team shot forward over the crusted powder.
Just don't be the sucker who gets hooked. Over in China, Li Liuqun bit the head off a huge live scorpion that stung him. It tasted so sweet and nutty, he's consumed at least 10,000 over the last three decades.
Skimming the Surface
Seattle Post-Intelligencer: The [four-person racing kayak] arrows across the lake. The glide is like that of a rope swing, except it goes on and on, and we never splash land. Caught in the midsummer night's dream of it all, I find the sport irresistible.
Quirky Britain Celebrates Olympics in Its Own Unique Way
Yahoo: The British have special places in their hearts for all things quirky, from "bubble-and-squeak" breakfast hash to the world's only Hedgehog Memorabilia Museum and the Official Monster Raving Loony political party founded by Screaming Lord Sutch. This genius has laced the London Summer Games from the opening ceremony…
Takin' it to the Streets
Seattle Post-Intelligencer: In full scrimmage, they weave like alley cats, grind together like monster trucks, freeze into track stands: perfectly balanced on the pedals and as still as the Space Needle. Insanely agile, they're also street players – all rollies and hoodies on thrashed, chopped, thrift-store cycles. Urban bike polo. So gritty. So graceful. The mix deserves its own word: grungelegant, perhaps.